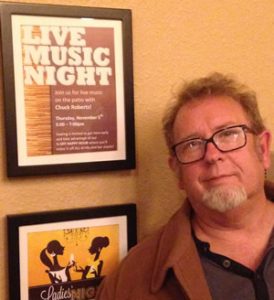 It started on Singer portable stereo. With that record player, I wore the grooves out of Bobby Vee's, "Red Rubber Ball." In 1967, I peddled my gold stingray to Denno's Records; I bought Van Morrison's Brown Eyed Girl. I followed that up with a trip to Zody's where I purchased of The Monkee's second album. Sure I took some lumps with the Zepplin gang. At the time, I was ignorant that I was feasting on; Tommy Boyce, Bobby Hart, Carol Bayer Sager, Neil Sedaka, Gerry Goffin, Carol King and Neil Diamond. I wore out Singer. Now that I think about it, maybe it was a Zenith.
I got my musical wings when I entered high school and met the new kid in the neighborhood, Keith. He rode a purple chopped Schwinn Stingray. Keith had tapped a single speaker cassette tape player to the bike and he rocked the neighborhood. Keith turned me on and tuned me in, when he dropped the needle on Humble Pie "Rockin The Fillmore." I had never heard anything like it. The Pie was my first concert, the Long Beach Arena in 1973. Opening was Slade and Boz Skaggs with Steve Miller sitting in. The show was a thunderbolt. It still has an effect on me today. Sometimes I close my eyes and imagine me and Steve Marriot burning the house down at the Long Beach Arena.
1980 I went to my first open mike at Bilbo Baggins in Costa Mesa. I kept plodding along playing and writing, mostly badly with bad songs. At Bilbo's I met Terry Rickard. Terry is a troubadour that makes his living in Colorado, New Mexico and Arizona playing small bars and clubs. I have always had a great respect for him making a living at music the hard way.
THE NEXT 15 YEARS…..LIFE
Larry Brown called and asked me to be in a band for a block party. We got together and one again I was greeted with patience and support. These guys were patient and waited for me to get it together. We played the show and backed up Gordon Waller (Peter and Gordon) at the neighborhood event.
I dropped back into the local scene, playing regularly at The Coffee Depot in Riverside. And then another call. Larry said he needed songs for a new show. Dog Tales would be a magazine show about owners and their pets. Just a short 33 years after that night in Long Beach at the end of Atlantic Avenue, I was in the business of show!
Once Dog Tales started playing, I ran into Terry Rickard. Terry says there is a songwriter's showcase in Laguna Beach. I sent an audition tape to the host Beth Fitchet-Wood and was given a spot. I had Dog Tales Songs and I proudly played them all. I returned to Beth's and again she like the other's provided patience and encouragement.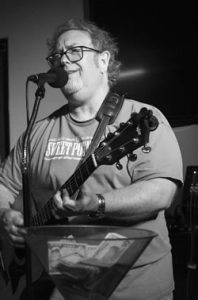 I have written and performed for a Showtime Mini Series "Wild Things" and a Movie "And They're Off" recently broadcast on the Fox Network. Dog Tales is in its 11th season and is releasing a record of the songs on the show.
I am lucky to have all these opportunities. Now I am back to traveling around playing for anyone that might listen and still playing for those that don't. It's like that old riddle, "if a song writer plays in the woods does he make any sound? It doesn't matter. At least he is writing.